We remind our community not to delay care. Our hospitals are open, safe and ready to care for you.
Palmetto General
Oncology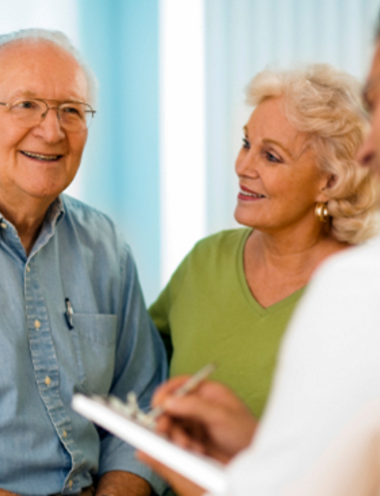 Your cancer diagnosis is personal and your treatment should be too. When you and your doctor decide on the best plan of attack for your particular cancer, we serve as your partner every step of the way. Our treatments and medical expertise allow you to pursue the plan that works for your particular situation.
Oncology Services at Palmetto General Hospital
As with many illnesses, the prospects of recovery greatly improve with early detection of the cancer. It's never too early to start seeing a primary care doctor for regular checkups and screenings.
At Palmetto, we treat cancer in different parts of the body, including:
Brain Tumors
Breast Cancer
Lung Cancer
Prostate Cancer
Bone Cancer
Cancer Treatments
Blood Product Donation & Transfusion
Hyperthermia
Immunotherapy
Lasers in Cancer Treatment
Photodynamic Therapy (PDT)
Radiology Services
Surgery
Surgical Oncology
Targeted Therapy